Quotes

for Topic: Pastoral_ministry-responsibilities

1.
What then is the leader of the church? He is a man with spiritual maturity, spiritual wisdom, spiritual oversight, spiritual authority, who spiritually feeds, spiritually protects people, who provide spiritual discernment of their condition, and spiritual guidance to a better place. That's the leader.
Reference: The Shepherd's Responsibility. The article originally appeared (http://www.gty.org/Resources/Sermons/52-24) at www.gty.org. © 1969-2008. Grace to You. All rights reserved. Used by Permission.
2.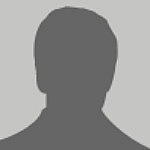 Good spiritual leaders are shepherds, not saviors, leaders not lords, guides not gods (Lynn Anderson).
Reference: They Smell Like Sheep, Howard, 1997, p. 74. Used by Permission.
3.
[Pastors], you are the ones most under your ministry.
Reference: Shepherd's Conference, 2019.