Quotes

for Topic: Bible-new_testament

1.
The Gospels tell us what Jesus said and did during His earthly ministry; the Book of Acts reveals the coming of the Holy Spirit, the founding of the church, and the spread of Christianity.  The epistles instruct us in sound doctrine – what to believe and how to live in the light of God's mercy and grace.  The Book of Revelation reveals "what is yet to come."
Reference: Encouraging One Another, Cook Communication Ministries, 1985, p. 25.  Reprinted with permission.  May not be further reproduced.  All rights reserved.
2.
The New Testament exists because the final, complete, decisive, lasting act of divine salvation happened when Jesus, the Messiah, came into the world. He was the final Adam (Romans 5:12-21), and the final prophet like Moses (Acts 3:22; 7:37), and the final Israel (Matthew 4:1-11), and the final high priest (Hebrews 7:23-24), and the final Passover sacrifice (1 Corinthians 5:7), and the final manna from heaven (John 6:31-32), and the final suffering servant of Isaiah 53 (Mark 10:45), and the final Son of Man of Daniel 7 (Matthew 24:30). His blood was the blood of the promised final new covenant in Jeremiah 31:31 (Luke 22:20). He therefore was the final, decisive Yes and Amen to all God's promises (2 Corinthians 1:20).
Reference: Abortion: The Innocent Blood of Our Sons and Daughters, Sermon: January 27, 2008, www.DesiringGod.org. Used by Permission.
3.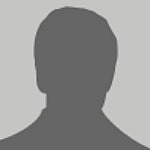 The Old (Testament) is in the New revealed; the New (Testament) is in the Old concealed.