Quotes

for Topic: Salvation-assurance-defined

1.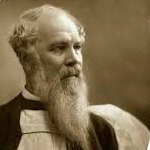 Assurance after all is no more than a full-grown faith; a masculine faith that grasps Christ's promise with both hands – a faith that argues like the good centurion, if the Lord "speak the word only," I am healed. Wherefore then should I doubt? (Matt. 8:8).
Reference: Holiness, Quoted in: Assured by God, ed. Burk Parsons, P&R, 2006, p. 53. Used by Permission.
2.
The assurance of the believer is not that God will save him even if he stops believing, but that God will keep him believing – God will sustain you in faith, He will make your hope firm and stable to the end. He will cause you to persevere.
Reference: Sermon: Sustained by the Faithfulness of God, 1 Cor. 1:1-9, www.DesiringGod.org. Used by Permission.
3.
Assurance is the fruit that grows out of the root of faith.
Reference: A Puritan Golden Treasury, compiled by I.D.E. Thomas, by permission of Banner of Truth, Carlisle, PA. 2000, p. 21.