Quotes

of Author: Joseph-pearce

1.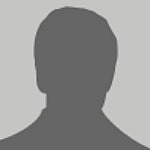 Nothing less than a living sacrifice is demanded. Not a loan, but a gift; not a compromise, but a sacrifice; not our poorest, but our best. Not a dead but a living offering. Each drop of our blood, each ounce of our energy, each throb of our heart, we must offer to God.
Reference: Quoted by Curtis C. Thomas, Practical Wisdom for Pastors, Crossway Books, 2001, p. 133. Used by Permission.