Quotes

for Topic: Preaching-salvation

1.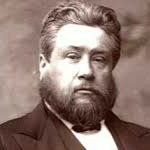 It is true that a fisherman may fish and never catch any fish, but, if so, he is not much of a fisherman. And so, if there were no souls saved when I preached, perhaps I might find some way of satisfying my conscience, but I don't know what it is yet. If my hearers are not converted, I feel like I have wasted my time; I have lost the exercise of brain and heart. I feel as if I lost my hope and lost my life, unless I find for my Lord some of His blood-bought ones.
Reference: How to Become Fishers of Men, Sermon # 1906.
2.
God has said that He would save via preaching. He in fact has saved through preaching, and He does save through preaching. We needn't doubt that He can and will. And we needn't invent new means to help Him do what He does so well all by Himself. We are obliged to trust Him to work via the means He has promised to bless.