Quotes

for Topic: Man-finite

1.
Man is never sufficiently touched and affected by the awareness of his lowly state until he has compared himself with God's majesty.
Reference: Institutes , 1, 1, 3.
2.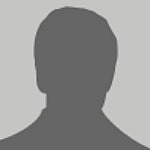 Youth is the time when all seems to be within the grasp of the careful student. I have left that time behind. "I don't know" is on my lips more often now. But so also is "God knows!" – not as a thoughtless expression in conversation, but as the conviction of my heart.
Reference: A Vision for Missions, Permission by The Banner of Truth Trust, Carlisle, PA. p.  54-55