Quotes

for Topic: Jesus_christ-grace

1.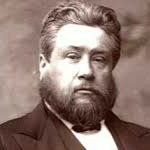 Our Lord Jesus is ever giving, and does not for a solitary instant withdraw His hand…the rain of His grace is always dropping, the river of His bounty is ever-flowing, and the wellspring of His love is constantly overflowing. As the King can never die, so His grace can never fail.
Reference: Morning and Evening, Morning May 16.
2.
Thou Son of the Blessed, what grace was manifest in Thy condescension! Grace brought Thee down from heaven; Grace stripped Thee of Thy glory; Grace made Thee poor and despicable; Grace made Thee bear such burdens of sin, such burdens of sorrow, such burdens of God's curse as are unspeakable.