Quotes

for Topic: Holy_spirit-peace

1.
Be punctual and regular in all duties and engagements. Keep no man waiting. Be honest as to time, both with yourselves and others, lest you get into a state of chronic flurry and excitement; so destructive of peace and progress; so grieving to the Spirit, whose very nature is calmness and rest.
Reference: Follow the Lamb, 1861.
2.
Because peace is a fruit of the Spirit, we are dependent upon the Spirit's work in our lives to produce the desire and the means to pursue peace. But we are also responsible to use the means He has given us and to take all practical steps to attain both peace within and peace with others.
Reference: The Practice of Godliness, NavPress, 1996, p. 166. Used by permission of NavPress – www.navpress.com. All rights reserved.  Get this book!
3.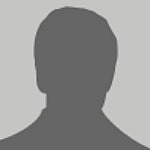 It is an instructive and solemn fact, brought out in the history of more than one revival, that when a whole neighborhood had been well watered with the showers of grace, no drop of blessing has descended there where a spirit of controversy and strife had obtained a footing. The Spirit of God hovered around but fled from the scene of discord as from a doomed region where his dove-like temper could find no resting-place… Ever remember that "His work is sown in peace of them that make peace," and no dwelling can be more distasteful, no vessel more unsuitable to Him, than a heart which delights itself with matters that provoke contention and strife… Labor with all diligence to keep your own minds in the peace of God, and in your intercourse and connection with others ever to strive for "the things which make for peace."
Reference: Addresses by Scottish Evangelical Leaders delivered in Glasgow in 1840.