Quotes

for Topic: Holiness-means-church

1.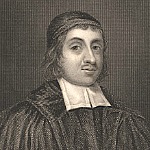 Associate with sanctified persons. They may by their counsel, prayers, and holy example, be a means to make you holy.
Reference: A Body of Divinity, 1970, p. 249, by permission Banner of Truth, Carlisle, PA.
2.
[God has] helped me understand that accountability is closely tied to visibility and that personal holiness will not come through anonymity but through deep and personal relationships with my brothers and sisters in the local church. And so I have sought to make myself more visible that I may accept correction and rebuke when necessary. At the same time I have renewed my commitment to the One who is always watching and who knows every word I write and every intention of my heart.
Reference: Escaping Anonymity, Tabletalk, April, 2009, p. 71. Used by Permission.