Quotes

for Topic: Grace-god

1.

SEE "GOD-KINDNESS"
2.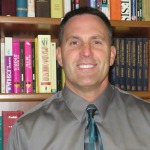 What moves God is not our supposed goodness or trophies of righteousness, but rather our desperation and cry to Him for grace. If we could earn it, grace would no longer be grace. Grace by its very definition is giving us what we do not deserve. If we were entitled to God's favor, it would be a wage that we are due. But since we have merited nothing from God and God being God owes us nothing, we see His favor both in salvation and the blessings that follow all as a token of His undeserved grace to the praise of His glory.
Reference: Sermon, Does God Owe or Own You? Luke 7:1-10, October 21, 2018.