Quotes

for Topic: Gospel-evangelism

1.

SEE "EVANGELISM-GOSPEL"
2.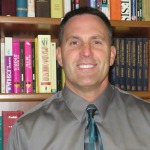 The Gospel is "Good News," but we can't get to the good news until we talk about the bad news because apart from the bad news we will see no need for the good news. Awareness of our sinfulness is the motivation to seek the cure of forgiveness found only in Christ.
Reference: Sermon, What is the Gospel According to Proverbs? Proverbs 20:9, September 24, 2017.
3.
Therefore, any genuine gospel proclamation must include an invitation to make a conscious decision to forsake one's sins and come to Christ in faith, asking Christ for forgiveness of sins. If either the need to repent of sins or the need to trust in Christ for forgiveness is neglected, there is not a full and true proclamation of the gospel.
Reference: Systematic Theology, Zondervan, 1994, p. 695. Used by Permission. Get this book!