Quotes

for Topic: Church-preparation_for

1.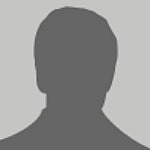 Prepare to meet thy God, O Christian! Betake thyself to thy chamber on the Saturday night… The oven of thine heart thus baked, as it were, overnight, would be easily heated the next morning; the fire so well raked up when thou wentest to bed, would be the sooner kindled when thou should rise. If thou wouldst thus leave thy heart with God on the Saturday night, thou shouldst find it with Him in the Lord's Day morning.
Reference: Quoted in: J.I. Packer, A Quest for Godliness, Crossway Books, 1990, p. 237.
2.
The answer to the problem begins with Saturday preparation… It is advisable that young families have their clothing clean and laid out on Saturday night, and even that the breakfast be decided upon. The whereabouts of Bibles and lessons should be known, and even better, ought to be collected and ready. There should be an agreed-upon time to get up which leaves plenty of time to get ready for church. Going to bed at a reasonable hour is also a good idea. Spiritually, prayer about the Lord's Day is essential – prayer for the service, the music, the pastors, one's family, and oneself.
Reference: Disciplines of a Godly Man, Crossway Books, 1991, p. 113. Get this book!