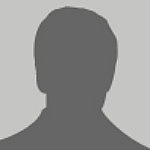 1
Our relation to Christ is based on His death and resurrection and this means His Lordship. Indeed the Lordship of Christ over the lives of His people was the very purpose for which He died and rose again. We have to acknowledge Christ as our Lord. Sin is rebellion, and it is only as we surrender to Him as Lord that we receive our pardon form Him as our Savior. We have to admit Him to reign on the throne of the heart, and it is only when He is glorified in our hearts as King that the Holy Spirit enters and abides.
2
Think yourself empty, read yourself full, write yourself clear, pray yourself keen.
3
We cannot make up for failure in our devotional life by redoubling energy in service. We shall never take people beyond our own spiritual attainment.