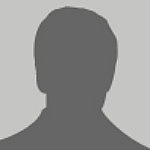 1
If God's people are to worship Him in spirit and in truth – and they are – then we must look to Scripture both to form and inform our worship style. By using the ordinary means of grace God has given us, worship gives the opportunity to preach the Word, sing the Word, pray the Word, and read the Word. True worship is Christ-centered and Word-centered.
2
Time, once spent, cannot be regained.
3
Expository preaching has three decided advantages for any pastor: First, it takes the congregation through a book of the Bible so that they are able to observe and understand the various covenantal themes contained in it. Second, this type of "series" preaching protects the congregation from the pastor's "hobby horses." Therefore, rather than preaching on a number of his favorite topics, he is bound by the text to preach and teach the variety of doctrines found in the Word of God. Moreover, in the history of preaching it has been this expository approach that has proven to be the most spiritually beneficial to God's covenant communities. Third, this will solve the problem for the younger pastor of choosing a text every week. Being guided by the text and your exegesis, you know what you're preaching on next week.