Quotes

of Author: Kim-kistler

1.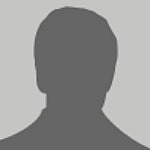 Jonathan Edwards is described as a husband and father whose care and oversight of his family was thoroughly spiritual. He took seriously anything that troubled his children, and would save the evening hours to be spent in prayer and close fellowship with his family. Primarily concerned for the condition of their souls, Edwards taught each of his children to earnestly seek salvation, "to have God our friend, and to be united to Christ."
Reference: Jonathan and Sarah: An Uncommon Union, p. vi, Soli Deo Gloria.