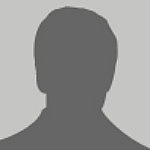 1
A fool is not someone who is silly or unintelligent, but one who is unwise. He has never learned that "the fear of the Lord is the beginning of knowledge."
2
[Four degrees of biblical foolishness:]

The first degree is the Simple or Naive Fool, who is unthinking, gullible. He lacks the most basic understanding of moral cause and effect.

The second degree is the Self-Confident Fool. He is known by his stubbornness, and by his big mouth.

The third degree is the Committed Fool, who has decisively rejected wisdom, and instead pledged his allegiance to destructive ideas and behaviors.

The fourth degree or terminal stage of Character Deficiency Syndrome is reached by the Scornful Fool, a mocker who is openly contemptuous of spiritual truth and moral righteousness.