Quotes

for Topic: Christianity-influence

1.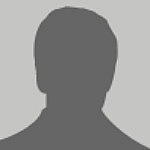 Show me a place on the face of the earth ten miles square where a man may provide for his children in decency and comfort, where infancy is protected, where age is venerated, where womanhood is honored, and where human life is held in due regard, and I will show you a place where the gospel of Christ has gone and laid the foundation (James Lowell).
2.
In every generation we who confess the Lord Jesus are confronted with well-established offenses against Him, testing our courage. If we man up, some people will inevitably say we are moving too quickly and causing unnecessary provocation. That might be true. The moral nobility of a cause elevates no one above self-judgment, and crusaders can be the most self-righteous of all. But the lordship of Christ judges everything, including both the offenses He calls us to challenge and our own excuses for not doing so.
Reference: Blog Post: Yet They Stood Their Ground, August 10, 2012, Used by Permission.