Quotes

for Topic: Jesus_christ-king

1.
The story of Christmas celebrates the fulfillment of God's promises and the incarnation of God in human flesh. That meaning is memorably captured by John 3:16. God loves, and God gives in order to save… It meant giving rather than getting, and Christ gave until He was empty; but His obedience led to an empty tomb and ultimate vindication that will culminate when throngs in heaven and on earth and under the earth, not just a host of angels, will bow down and sing glory in the highest to the One whose name is above every name.
Reference: Luke – Exegetical Commentary, Zondervan, www.zondervan.com, 2011, p. 129-130.
2.
So secure is (King) Jesus in who He is – the Father's beloved Son – that He is free to serve rather than tyrannize His subjects, and to deal gently rather than harshly with the lowest and the weakest of them (Mt. 12:20; 11:25-30). Astonishingly, it is by the very means of His lowly service that all earthly tyrants will be subdued, and all nations made His possession (Zech. 9:9-10).
Reference: To Fulfill All Righteousness, Tabletalk, April 2004, p. 19, Used by Permission.
3.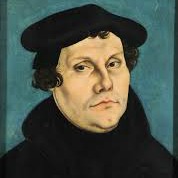 The only monarch who ever deserved that man should fall down before him was a child of poverty, whose life was spent in teaching, and who died an ignominious death.
Reference: Quoted in: John Broadus, Matthew, Judson Press, 1886, p. 21.